4 steps to starting your own business
4 steps to starting your own business
Before you ditch your job to become your own boss, remember this: Entrepreneurship is time consuming, stressful and draining – and that's before you even launch. Take these steps first; then you can walk out the door.
By Josh Hyatt, Money Magazine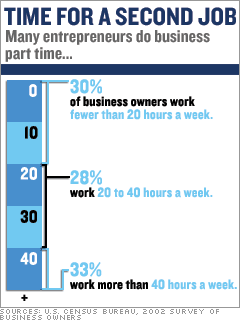 Work two jobs
Get as much of your new business as you can set up while you're still collecting a regular paycheck. You want to exit your job with a business plan in hand – you can pick up the basics at sba.gov or by reading gobignetwork.com, where entrepreneurs discuss business plans (check the Getting Started forum). Or you can hire an adviser for $2,500 or more. To refine your pitch, meet with investors, even if you don't need their money right away. If you're launching a business in an entirely new field, consider taking a part-time job in that industry first.
Plan to survive on your new nonsalary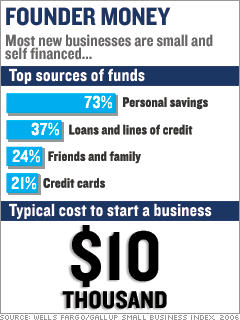 Once you have an idea for your venture, you need to think realistically about how much money it'll take to get going and how you'll support yourself and your family while you're not drawing a salary. Expect that period to last a year or longer, so put aside at least 12 months' worth of living expenses. Another alternative is to moonlight during the first few years. To bring in money, gamemaker Michael Vien is doing marketing consulting part time for small business owners he knows from his previous financial services job.
Sell your family on the idea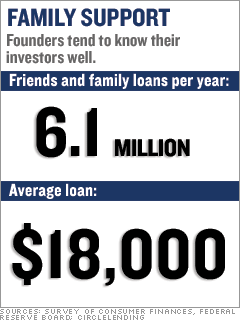 Running your own business is supposed to give you flexibility, but not when it's a start-up. It will chew up every minute. Whatever else your company makes, you can be sure that it will manufacture guilt at a steady rate. So warn your spouse and kids: You won't be around as much. "Get your family together and ask them what they think about your plan," says Tom Gegax, consultant and co-author of "The Big Book of Small Business." "When the clock starts ticking, the stress can be paralyzing. You'll need them to understand."
Keep your benefits coming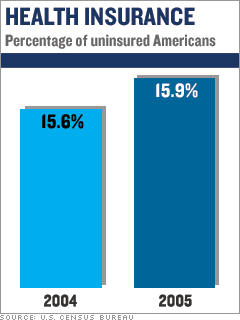 Don't forget to hold on to your health insurance; under COBRA rules you can extend corporate coverage for 18 months on your own dime. By then your company should be robust enough to afford a policy. Once you hire one person, you'll qualify for a group policy, which is almost always cheaper than an individual plan. You can leave your 401(k) behind at your former employer, but you may want to roll it over into an IRA. Then when you open your business' retirement plan, you'll have a relationship with a fund company or an investment manager.