How to interpret the articles on this site
How to interpret the articles on this site
Every
article on this site was hand picked to do one thing: to inspire. I needed
motivation, case studies, inspirations and resources to achieve my goal.
You can look at these articles in one of two ways:
1) As written, i.e. an editorial article.

2) Or with insightfulness*.
*Please read my "New
Eyes" blog entry to help understand the new way to looking at things.
I would also consider most of what you read on this site as "timeless."
It doesn't matter whether you're trying to start now or 10yrs from now. They were all picked for their timeless element.
Another interesting way you can view the articles that profiles a startup is
to evaluate how they're doing currently versus how they were portrayed in the
article. I think case studies have the most impact when it comes to
lessons as so did Harvard and Wharton Business Schools as that is the core MBA.
Only then can you see their road to success or failure. What more
can you ask for than a real case study happening right before your eyes!?
So read the articles with the mindset that there is a lesson to be learned.
Then re-read the articles at a later date. I promise the articles will
convey yet a different story to you.
Happy Learning! and as the swoosh says.. "Just do it!!"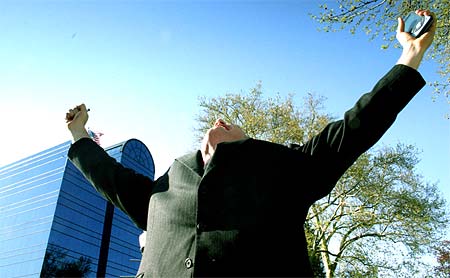 Sincerely,
-Quasipreneur