The Psychology of Relationships
The Psychology of Relationships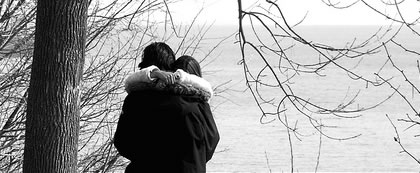 [Photo by e.dward] It is now a truism that our relationships have important effects on our psychological well-being. Some even suggest maintaining and fuelling good relationships might be as vital for our health as good nutrition and regular exercise (Ryff et al., 2001). Not only that but according to the social epidemiologist Richard G. Wilkinson the health of our society may depend on the quality of our relationships.
Unfortunately many aspects of our modern lives work against our relationships. Changes at work send us to opposite ends of the country, weak social and family ties lead to isolation and loneliness. What can psychology tell us about how we meet, how we get on and what happens if it all goes wrong?
In this series of posts I'll be taking an accessible look at some of the major themes emerging in the psychology of relationships.
1. Why Health Benefits of Good Relationships Rival Exercise and Nutrition
"For many of us in modern Western societies, our basic physiological needs are fulfilled and it is on higher goals that our mental and physical health depends."
2. Personality Secrets in Your Mp3 Player
"What is it about music that's so useful when we first meet someone and what kind of information can we extract from the music another person likes?"
3. Getting Closer: The Art of Self-Disclosure
"When someone you've just met starts pouring out their heart, it can make you want to run away."
4. Your Partner Has Been Unfaithful. The Question is Why.
"The type of attributions I make about my partner's behaviour will have an important affect on whether I can get over what they've done, or not. It will also affect whether I can save the relationship – if I want to that is."
5. How 'Naive Cynicism' May Poison Your Relationships
"Cynicism has its uses, but can it go too far? A study by Kruger and Gilovich (1999) suggests it can."
6. Affectionate Writing Can Reduce Cholesterol
"According to new research, writing down affectionate thoughts about close friends and family can reduce your cholesterol levels."
7. Seven Signs of Relationship (Dis)Satisfaction
"Once a relationship has become long-term, although we still talk about love and commitment, in some ways it's satisfaction that comes to the forefront. Indeed, low satisfaction is an important predictor of relationship breakdown. So, what factors have psychologists found are important in how satisfied we are with our relationships?"
8. Parental Relationships After Divorce: From 'Perfect Pals' to 'Fiery Foes'
"Although divorce/relationship breakdown happens at a number of levels – psychological, legal, economic – it is children that are usually the first concern. Who will take custody? How will the parents manage their relationship after they have separated?"