Where the Web 2.0 stars were born
Where the Web 2.0 stars were born
Every
year thousands visit the garages where Hewlett-Packard and Apple were
hatched. But the hottest tech companies out there weren't all started
in a car lot.
1. Google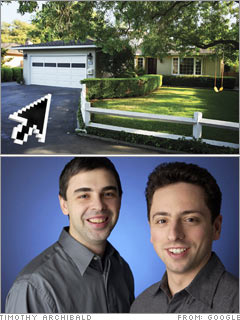 Founded: 1998
First Address: 232 Santa Margarita Ave., Menlo Park, CA
Sergey Brin and Larry Page are the latest billionaires to get their
start in a garage. But while Bill Hewlett and David Packard and Steve
Jobs and Steve Wozniak worked on wood benches and dealt with cold
drafts, Brin and Page enjoyed relaxing breaks in the backyard hot tub.
The pair, who rented the garage from a woman who's now Brin's
sister-in-law, bought the house last October to preserve this piece of
the Google legacy.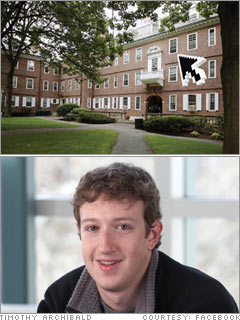 Founded:
2004
First Address: 95 Dunster St., Cambridge, MA
Co-founder Mark Zuckerberg started the company at Harvard's Kirkland
House dorm, in the suite he shared with roommates Dustin Moskovitz (now
VP for product engineering) and Chris Hughes (once a company
spokesman). Facebook's success is already legendary, although
Zuckerberg now faces a federal lawsuit alleging that he stole the idea
from a rival social-networking site.
---
3. Craigslist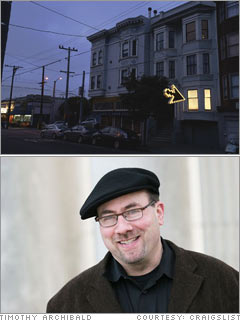 Founded:
1995
First Address: 1010 Cole St., San Francisco, CA
Newmark's classified-ad site grew from humble origins: a list of
notable upcoming events that he e-mailed sporadically to Bay Area
friends. He worked out of this two-bedroom apartment on Cole Street for
six years; he moved the company to nearby offices in 2000 but lived
here until he sold the apartment in December 2005. Now 17 million
people visit Craigslist each month.
---
4. Mozilla Foundation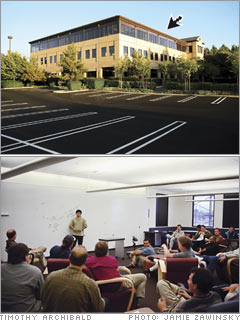 Founded:
2002
First Address: 466 Ellis St., Mountain View, CA
In an ordinary office cubicle, intern Blake Ross and programmer David
Hyatt were working on a new browser for Netscape's Mozilla project
after Netscape Navigator was crushed by Microsoft's Internet Explorer.
The browser was called Firefox, and it became the first to give
Explorer real competition since Navigator's market share collapsed.
Both men left Netscape before it was disbanded in 2003, but the Mozilla
project lives on.
---
5. Linden Lab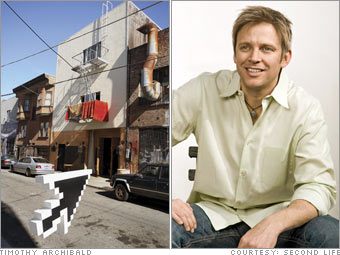 Founded:
1999
First Address: 333 Linden St., San Francisco, CA
Second Life was born on narrow Linden Alley in San Francisco's quaint
Hayes Valley neighborhood. Founder Philip Rosedale worked in the
warehouse with a single engineer. Three years later he moved to a
larger office on, naturally, Second Street. Company headquarters are
now in San Francisco's financial district, while the original space on
Linden is occupied by a Moroccan furniture store.
---
6. Digg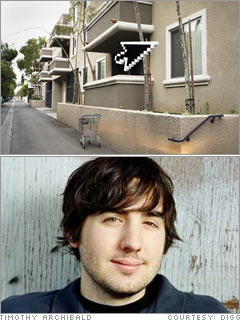 Founded:
2004
First Address: 3255 Sawtelle Blvd., Apt. 107, Los Angeles, CA
Kevin Rose was hosting The Screen Savers on now-defunct cable channel
TechTV when he interviewed Apple co-founder Wozniak, whose tales of
Apple's early days inspired Rose. Later that day he went back to his
apartment and hatched an idea for a news site that would let users
decide what went on the front page. More than 17 million people get
their news through Digg every month.